There is currently an endless selection of 
adhesive films
 available on the market today. All in different lengths, widths, thicknesses, grades, strengths, etc. Finding the exact film you need can be a difficult task, and often ends by settling with "whatever works". One of the key elements to any adhesive film is the level of adhesive. This will play a large factor on how the film performs on your jobsite. Here is a breakdown of the various adhesive levels of the top adhesive film products available at Surface Shields.
If we are going to start anywhere, we might as well start with the heavy hitter. Coming in at a whopping 48oz/inch adhesive rating is long term Window Shield™. This film is designed to stay on windows up to 1 year, and with an adhesive level that high you can trust that it will stay in place for the entire duration of a long running job. To put that in perspective; an economy grade 
duct tape
 has an adhesion level of about 40oz/inch. The short-term version of Window Shield™ has an adhesion level of about 8.5oz/inch and is good for a maximum of 45 days.
The silver medal in high adhesion goes to Carpet Shield® which has a max adhesion rating of 25oz/inch. Carpet Shield® is a staple product on many jobsites, and requires a high adhesion to really grab onto carpet fibers and prevent slipping. If you are wondering why Carpet Shield® doesn't have a 40+oz/inch adhesion level like long term Window Shield™; it's because carpet is easy to damage. The range of 17-25oz/in seems to be the sweet spot of not too sticky, yet sticky enough.
Following Carpet Shield® you'll find Duct Cover Shield at almost 13oz/inch and Multi Surface Protection Film maxing out at 9oz/inch. Duct Cover Shield has a great adhesive level, not just for 
duct protection
, but for protecting any clean metal that you don't want to leave a residue on. Similarly, Multi Surface Protection Film has a lower adhesive level to allow it to be used on a larger variety of application safely. The low adhesive provides peace of mind that no sticky residue will be left behind.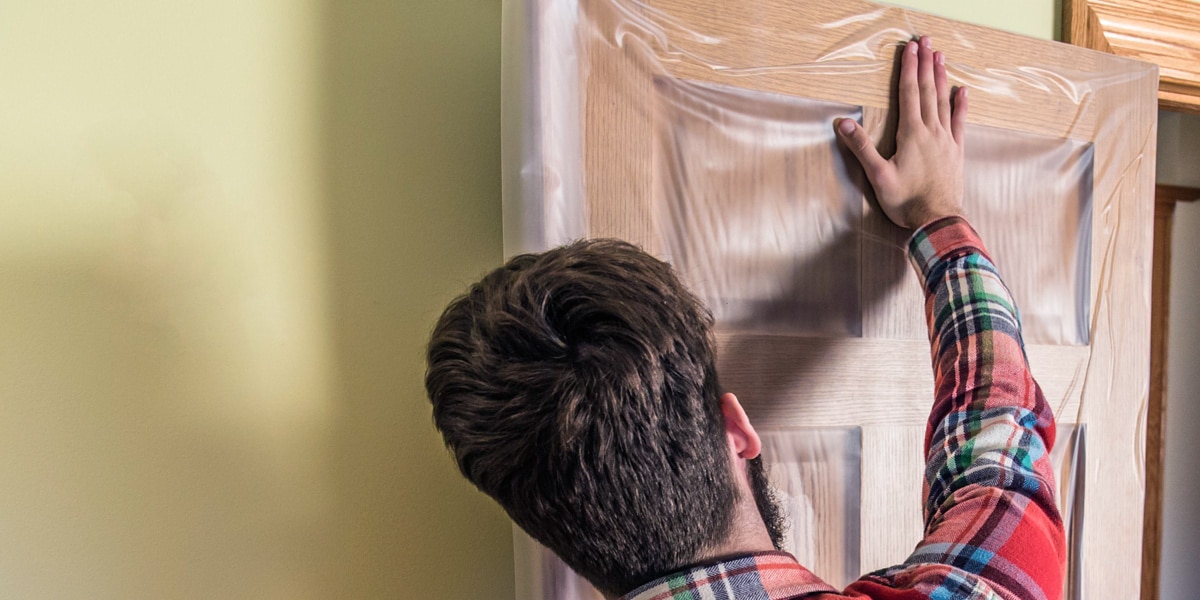 If the idea of putting adhesives on your expensive surfaces really makes you nervous but you know you need a 
non-slip surface protection
 for a project, Marble Shield has the low adhesive level of 5oz/inch. Don't let the name deter you, this product is not limited to just marble surfaces. It can be used anywhere you need a thick durable poly film with light adhesive. Taking it one step further, there is Door Armor™. The adhesion level is so light; it does not even have a rating. It is a truly unique product to use, and it appears to stay in place by force of static cling. Similar to Marble Shield, don't let the name Door Armor™ fool you. This product can be used on a wide range of applications, not just on doors. Although this covers the full range of adhesion available, it does not cover every product. Surface Shields offers several other adhesion film products; as well as non-adhesive surface protection, dust containment products, and tapes.